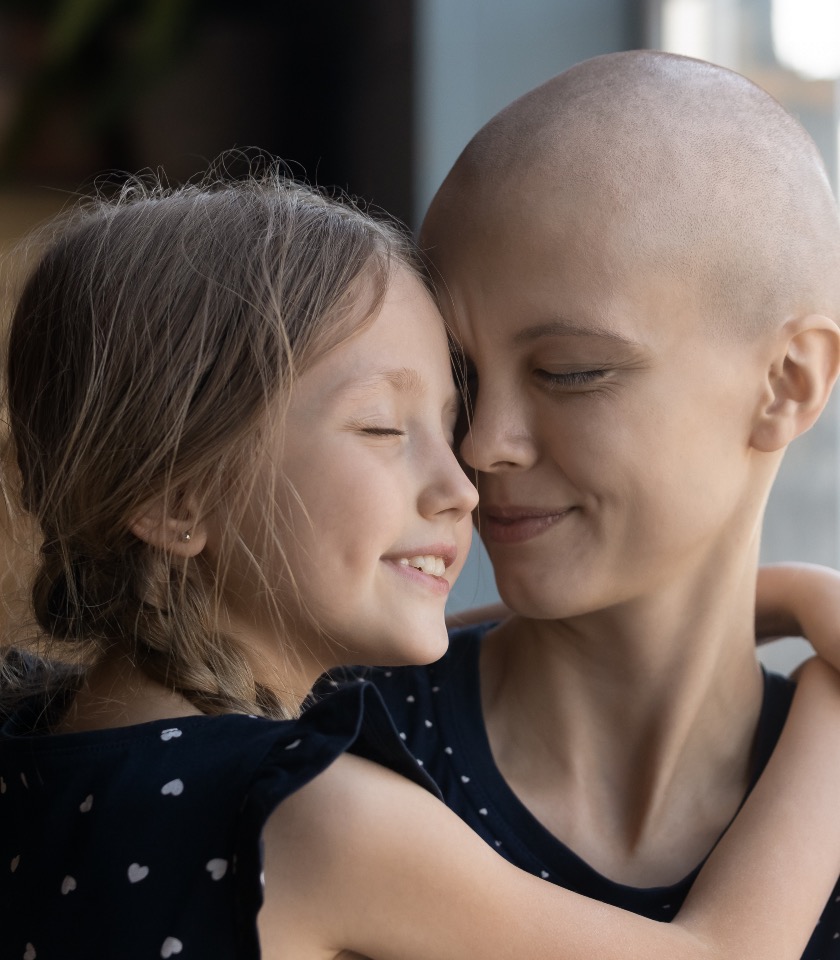 CZECANCA
The most comprehensive cancer risk assessment
The CZECANCA panel (CZEch CAncer paNel for Clinical Application) is a detailed genetic analysis for the investigation of cancer predisposition. It examines a broad spectrum of hereditary cancers, currently including 226 target genes, which are constantly updated. The CZECANCA panel was developed by the group of doc. MUDr. Kleibl from the Institute of Biochemistry and Experimental Oncology, 1st Medical Faculty of Charles University in Prague. The results of the tests allow mapping of risk mutations in the Czech population and give you an answer whether you are at high risk of developing cancer.
IN WHICH SITUATIONS IT IS APPROPRIATE TO TAKE THE TEST
EARLY PREVENTION
You want to prevent potential risks in time.
PERSONAL MEDICAL HISTORY
History of cancer in the past.
FAMILY MEDICAL HISTORY
Family history of cancer.
POSITIVE DIAGNOSIS
Before choosing an appropriate treatment in case of illness.
WEIGHT LOSS
You lose weight and suffer from fatigue.
PUBLIC HEALTH INSURANCE COVERS THE TEST IN THE FOLLOWING SITUATIONS
When testing for breast and ovarian cancer is covered by public health insurance:
Sporadic forms: 
Ovarian, fallopian tube, and primary peritoneal cancer regardless of age.

Triple negative/medullary breast cancer at any age.  

Unilateral breast cancer in a woman under 45 years of age (under 50 years if there is no known family history).  

Two separate primary breast cancers, the first by age 50 or both by age 60 (bilateral or ipsilateral, synchronous or metachronous).

Synchronous onset of breast and pancreatic cancer at any age. 

A man with breast cancer at any age. 
Familial occurrence: 
At least three female relatives with breast cancer of any age (including the patient).

2 female relatives with breast cancer, at least one under 50 or both under 60.

A female breast cancer patient of any age with a direct relative with ovarian cancer, triple negative/medullary breast cancer, pancreatic cancer, male breast cancer, high-grade (Gleason score ≥ 7) or primary metastatic prostate cancer.

Patient with lobular breast cancer and a personal or family history of diffuse gastric cancer.
If the relative who was diagnosed with cancer is no longer living, testing according to the above criteria is available for first-degree relatives, and for second-degree relatives with a family history on the father's side.
Indications for prostate cancer testing: 
Incidence of ≥ 2 cases of prostate cancer in personal or family history, with at least one at age ≤ 55 years.

≥ 3 cases of prostate cancer in close relatives, death due to prostate cancer. 

Prostate cancer (Gleason score ≥ 7) or primary metastatic prostate cancer and ≥ 1 case of breast cancer, ovarian cancer, endometrial cancer, bowel or stomach cancer, kidney carcinoma, malignant melanoma, pancreatic cancer, bladder cancer, gallbladder cancer. 
If you have a personal and/or family history of other cancers (colon or small bowel cancer, uterine cancer, kidney cancer, etc.), genetic analysis may also be covered by public health insurance after a risk assessment by a clinical geneticist.
Schedule a genetic consultation.
IF YOU MEET ANY OF THESE INDICATIONS, PLEASE CONTACT US AT
strong>800 390 390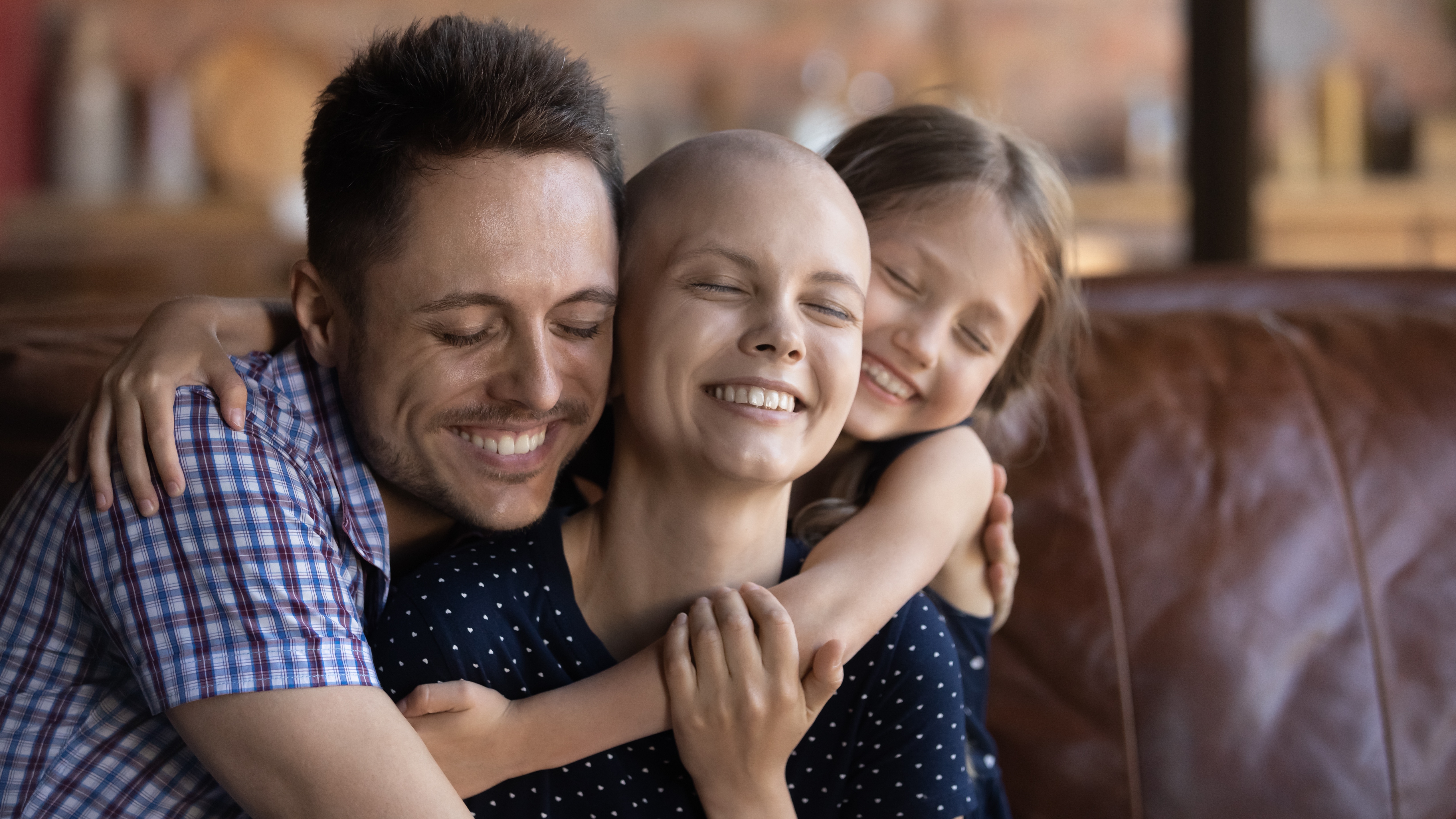 DETAILED INFORMATION
Malignant neoplastic diseases are the second most common cause of death. In most cases, they arise as a result of DNA defects during life, but in rare cases they are caused by hereditary dispositions. And it is this group of cancers that the CZECANCA testing focuses on. It can detect hereditary mutations responsible for specific cancers.
The purpose of the test is to confirm or exclude the risk of hereditary cancer predisposition in a patient or a healthy relative. Once a patient is diagnosed, the identification of the congenital predisposition allows for setting up treatment and follow-up at specialised centres. The genetic findings are explained to the patient in detail and in a clear manner during the consultation. For people with a risk mutation, it is possible to perform preimplementation diagnostics as part of IVF and to prevent the transmission of the mutation to the next generation by selecting a suitable embryo.
Our laboratory is internationally accredited for cancer testing using massively parallel sequencing with the CZECANCA panel. We use state-of-the-art CE-IVD software and bioinformatics procedures for data analysis. We regularly participate in inter-laboratory audits and, thanks to our connection with the CZECANCA expert consortium, update the most accurate diagnostic procedures for cancer predisposition.
You will receive the result within 1– 2 months.
HOW THE TEST WORKS AND WHAT YOU CAN EXPECT
After ordering the test, you will receive an email with detailed information. A DNA sample is most often obtained through an oral swab or blood sample. You can perform the oral swab yourself in the comfort of your own home using a collection kit, which will be sent to you by mail together with instructions and other documents. You can have your blood drawn at your local physician's office or at our outpatient clinic. The result of the analysis will be sent to you by e-mail or by post as agreed. In case of a positive result, we will arrange a consultation with a clinical geneticist who will explain everything and recommend appropriate measures.
1.
Ordering
Choose a specific test or make an appointment for a genetic consultation.
2.
Sampling
A sample of your DNA is most often obtained through an oral swab or blood sample.
3.
Analysis
Our team of experienced professionals will analyse the sample using the latest methods and technologies.
4.
RESULT
After the test has been evaluated, you will receive a detailed and easy-to-understand laboratory report, or a consultation with a clinical geneticist will be recommended.
Frequently Asked Questions