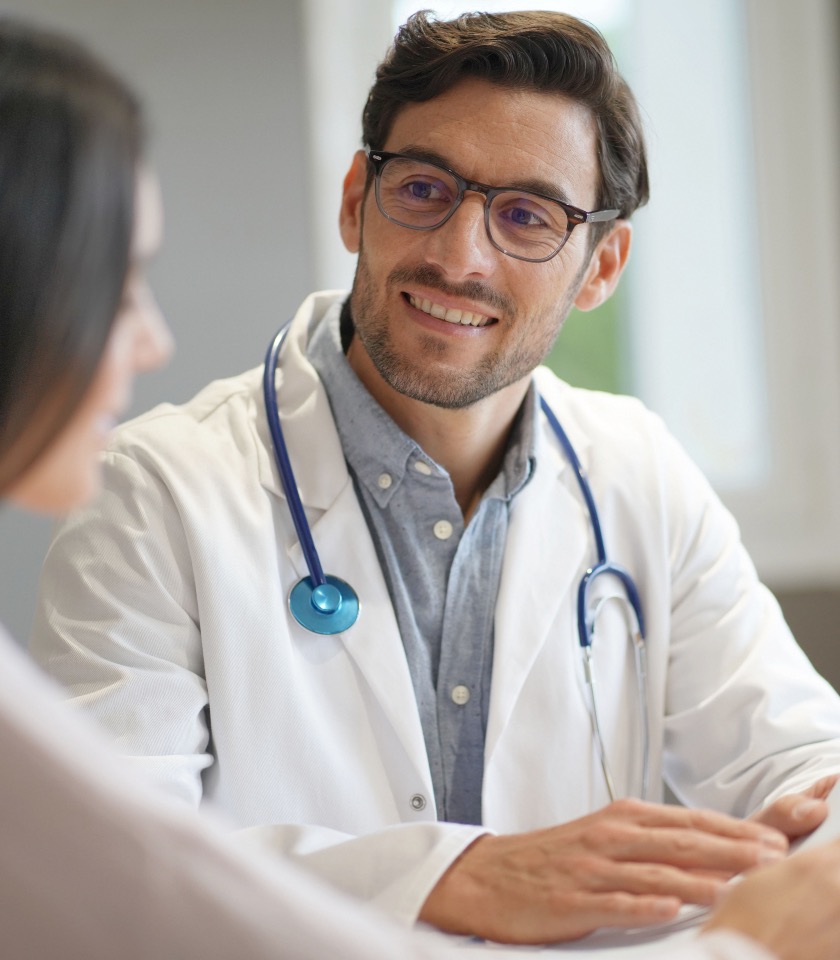 Genetic consultation
Helps with the selection of an appropriate examination
During a genetic consultation, a clinical geneticist finds out details about the health of the patient and their blood relatives. Based on the personal and family medical history, he or she will then suggest appropriate tests to clarify health problems or to determine the risk of hereditary diseases or the risk of transmission to offspring or complications during pregnancy. The more accurate information you have about your health and the health of your blood relatives, the more beneficial the consultation will be. The doctor will answer all your questions and explain how the genetic test works.
IN WHICH SITUATIONS IT IS APPROPRIATE TO HAVE THE CONSULTATION
CANCER
Family history of cancer.
HEREDITARY DISEASES
Family history of hereditary diseases.
UNCLEAR DIAGNOSIS
Health problems without a diagnosis.
QUESTIONS AND UNCERTAINTY
You have questions or don't know which test to choose.
Frequently Asked Questions