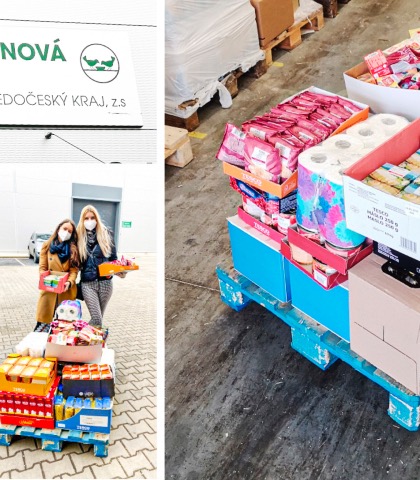 GHC Genetics employees contribute to the food bank
April was a month of charity at GHC Genetics. This time we decided to help people who have not been very lucky in life and lack even the basic necessities. Most of us can't even imagine what it feels like to live on a minimal amount of money for a whole month. Thinking whether to buy milk or butter. There are many such people among us who need our help.
The GHC Genetics staff raised CZK 9,000 to be used to buy two full baskets of food. The food weighed exactly 212 kg. On 16.4.2021 the handover took place directly at the Food Bank for Prague and the Central Bohemia Region. The Food Bank helps people in need, homeless children and people with disabilities. Food is distributed through non-profit and charitable organisations. The biggest ones include Klokánek, Halfway Hauses, Asylum Houses, Rosa, Koala, Bona, Sananim, Magdaléna, Luma, R-Mosty, Naděje, Charita, Salvation Army, Children's Home Trnová, Children's Home Radost, Sluneční domov.

We are very happy that we could help.