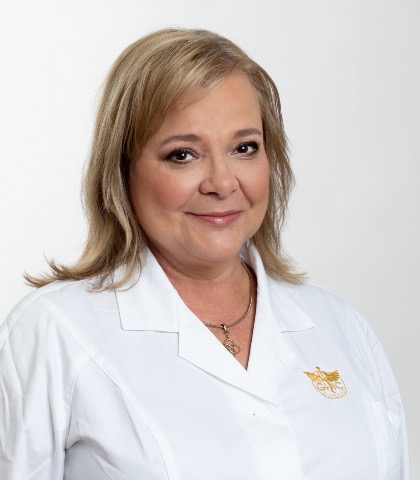 Head Physician MUDr. Zděnka Vlčková
She graduated from the Second Faculty of Medicine of Charles University, majoring in pediatric medicine. In 1992 she passed the first level postgraduate certification
in paediatrics. She worked as a PLPDD until 1997 and in the same year she joined the Institute of Biology and Medical Genetics at Motol University Hospital. She has completed internships in Molecular Cytogenetics at the Institute of Clinical Genetics, TU Dresden, Germany (2003), and Course in Molecular Cytogenetics and DNA Microarrays at Bologna University Residental Centre - Bertinoro di Romagna, Italy (2005). She passed the 2nd level postgraduate certification in medical genetics in 2005. Until 2012, she had worked in the cytogenetics laboratory of UBLG FNM. She was publishing and lecturing at the National Congresses of SLG, and she led a course of lifelong education of doctors before certification in genetics (IPVZ Prague). She is now working as the head physician of the medical genetics outpatient clinic at GHC Genetics. She focuses on hereditary cancer syndromes and predictive genetics.