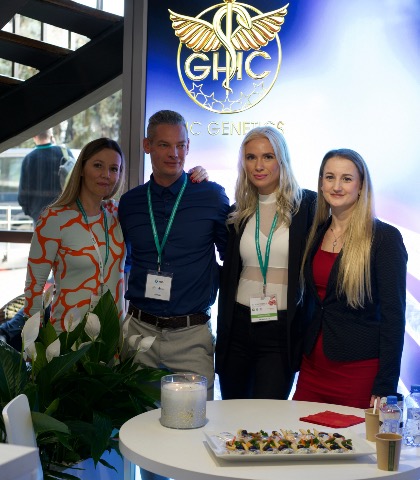 We regularly participate in important congresses
Our colleagues regularly participate in important medical congresses and professional meetings, where they educate themselves and at the same time introduce the medical community to the wide range of tests we perform in our laboratory.
That is why we could not miss one of the most important gynaecological conferences, which took place at the Orea Hotel Pyramida in Prague at the end of November - 14th annual conference of the Colposcopy and Cervical Pathology Section of the CGPS CLS JEP. Colposcopy is an optical examination method that can detect changes in the lining of the cervix, the vagina or the external genitalia as part of preventive examinations, thus enabling early detection of tumours, inflammatory and other changes. A predisposition to cancer and other gynaecological diseases can be detected by genetic analysis even before any problems appear and, thanks to appropriate preventive measures, the outbreak of the disease can be prevented completely.
Before the end of the year, we went to Karlovy Vary for 17. educational and discussion gastroenterology days organized by the Czech Gastroenterological Society of CLS JEP, where we presented our complex tests for food intolerance and the issues of gastroenterology from the perspective of genetics.